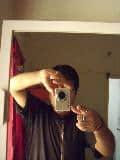 Bronze Member
undefined: 3 years lost.Dint had any more patience, so sold at 80% loss. I was invested since 2017 at a buying price of 68, (on paid stock advise of Arvind Bajaj), since then i lost precious time and money waiting for it to bounce back, but luckily i could sell off all my 30,000 shares in last 3 days. Remember its your money and companies like this are junkyards, just go to their website, just see how much communicative they are, see how much steady loss they are making.i won`t be surprise to see this stock going to 50 paisa, rather i am also not interested anymore even if this stock moves up, for no reason. This company is not for investors.
12.56 AM Sep 17th
We take the quality of the messages posted on forum as seriously as our articles. Kindly follow our
Code of Conduct
and refrain from posting any abusive, promotional or gibberish content on forum.