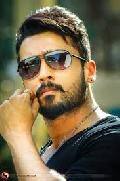 Silver Member
The economic crisis and India`s role in post-coronavirus multilateralism. The world gross domestic product is expected to contract by 3%, international trade may decline by up to 32%, and 49 million people could slip into extreme poverty.
12.56 AM May 24th
We take the quality of the messages posted on forum as seriously as our articles. Kindly follow our
Code of Conduct
and refrain from posting any abusive, promotional or gibberish content on forum.