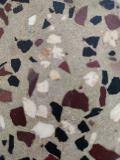 New Member
For nearly four years you have had an Administration which instead of twirling its thumbs has rolled up its sleeves. We will keep our sleeves rolled up. We had to struggle with the old enemies of peace--business and financial monopoly,
12.30 AM May 24th
We take the quality of the messages posted on forum as seriously as our articles. Kindly follow our
Code of Conduct
and refrain from posting any abusive, promotional or gibberish content on forum.