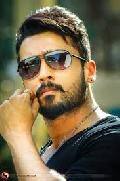 Silver Member
According to a Business Standard report, at least 20 national and international firms, including Societe Nationale des Chemins de Fer Français, Arabian Construction Company, Anchorage Infrastructure Investments Holdings, Adani, GMR, and JKB Infrastructure, have evinced an interest in the redevelopment work of New Delhi railway station. 
12.55 AM Sep 17th
We take the quality of the messages posted on forum as seriously as our articles. Kindly follow our
Code of Conduct
and refrain from posting any abusive, promotional or gibberish content on forum.