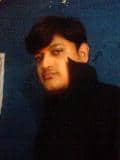 Platinum Member
Dear frnds investors with med to long trm horizon can prefer silver near 60 to 50 k range in physical form. Please avoid commodity trades. Expected upside lvls of 3 lacs First than will review. always make own research and read my profile guidelines once.
1.56 PM Sep 30th
We take the quality of the messages posted on forum as seriously as our articles. Kindly follow our
Code of Conduct
and refrain from posting any abusive, promotional or gibberish content on forum.